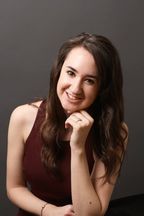 Jennifer Kuni
Location:
Vancouver, British Columbia, Canada
Phone:
604-685-6864

Fax:
604-685-7878

Email:
Jennifer was called to the BC Bar in 2017 after articling at WorkSafeBC. There, she represented the organization in personal injury, creditors' remedies, administrative law, and corporate/commercial matters. She has appeared before the Supreme Court of British Columbia.
Jennifer obtained her Juris Doctor degree at University of Ottawa in 2016. She completed a visiting year at Allard School of Law in 2015 and 2016 where she represented clients at the Law Students Legal Advice Program on criminal, employment, immigration, and residential-tenancy matters. Before law school, Jennifer graduated 'with distinction' from Simon Fraser University in 2013. She received a Bachelor of Arts honours degree where she majored in both Communication and Psychology. Her honours project on news consumption was awarded the Rogers Communication Inc Award.
Working to resolve individuals' issues and providing access to justice drives Jennifer in her practice. She is no stranger to doing so as she has worked at numerous non-profit organizations such as the Law Foundation of BC, Parent Support Services Society, North Shore Multicultural Society, and St Paul's Advocacy Office.
In her spare time, Jennifer loves to do yoga, hike local trails, dance, travel, and spend time with her husband.
Education
University of Ottawa, Ontario
Simon Fraser University, British Columbia

Major: Communication and Psychology
Rogers Communication Inc Award